TREKKING CAMPS is a organization that is associated with all types of Adventure & Nature related activities. We organize Nature Camps, Adventure Camps, Expedition Treks, Snow Treks, Jeep & Motorbike Safari & also organise school picnics & Corporate tours.
Our Aim is to make children adventurous & also create awareness about nature.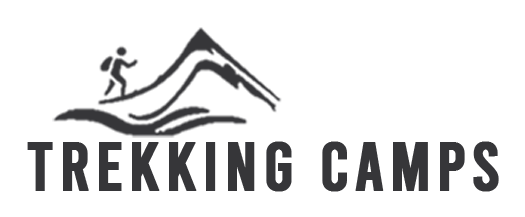 Camping is an outdoor activity involving overnight stays away from home in a shelter, such as a tent, a caravan, or a motorhome. Generally, participants leave developed areas to spend time outdoors in more natural ones in pursuit of activities providing them enjoyment.
---
A safari is an overland journey, usually a trip by tourists to Africa. In the past, the trip was often a big-game hunt, but today, safari often refers to trips to observe and photograph wildlife—or hiking and sight-seeing as well.
Backpacking is the outdoor recreation of carrying gear on one's back while hiking for more than a day. It is often but not always an extended journey, and may or may not involve camping outdoors.
I had gone to Manali trekking with Aarohan adventure, it was very nice experience. They have proper management of everything like good food, good and clean base camp as well as top camp they include every activity which are necessary in trekking like rappelling, river crossing etc. They provide wonderful food both Jain as well as regular. Really love trekking with Aarohan Adventure.

Dhruvil Patel

This Is the Loveliest Camping Site I have ever been Into… The People are Awsome … Joyful And Cheering… Innovative idea and working techniques… #best_of_the_people #best_of_the_brains #best_of_the_ideas

Tanay Bs

All things are good over here. Instructors are also helpful. If you visit Manali surely stay with Aarohan adventure.

Riya Patel

One of the most trustworthy agency for trekking and all kind of adventure activities. I am enjoying their service since last few years and have amazing experience all the time. Founder Sunilsir, retired teacher, is very experienced and humble person. I will surely recommend one to experience their services.

Nand Shukla